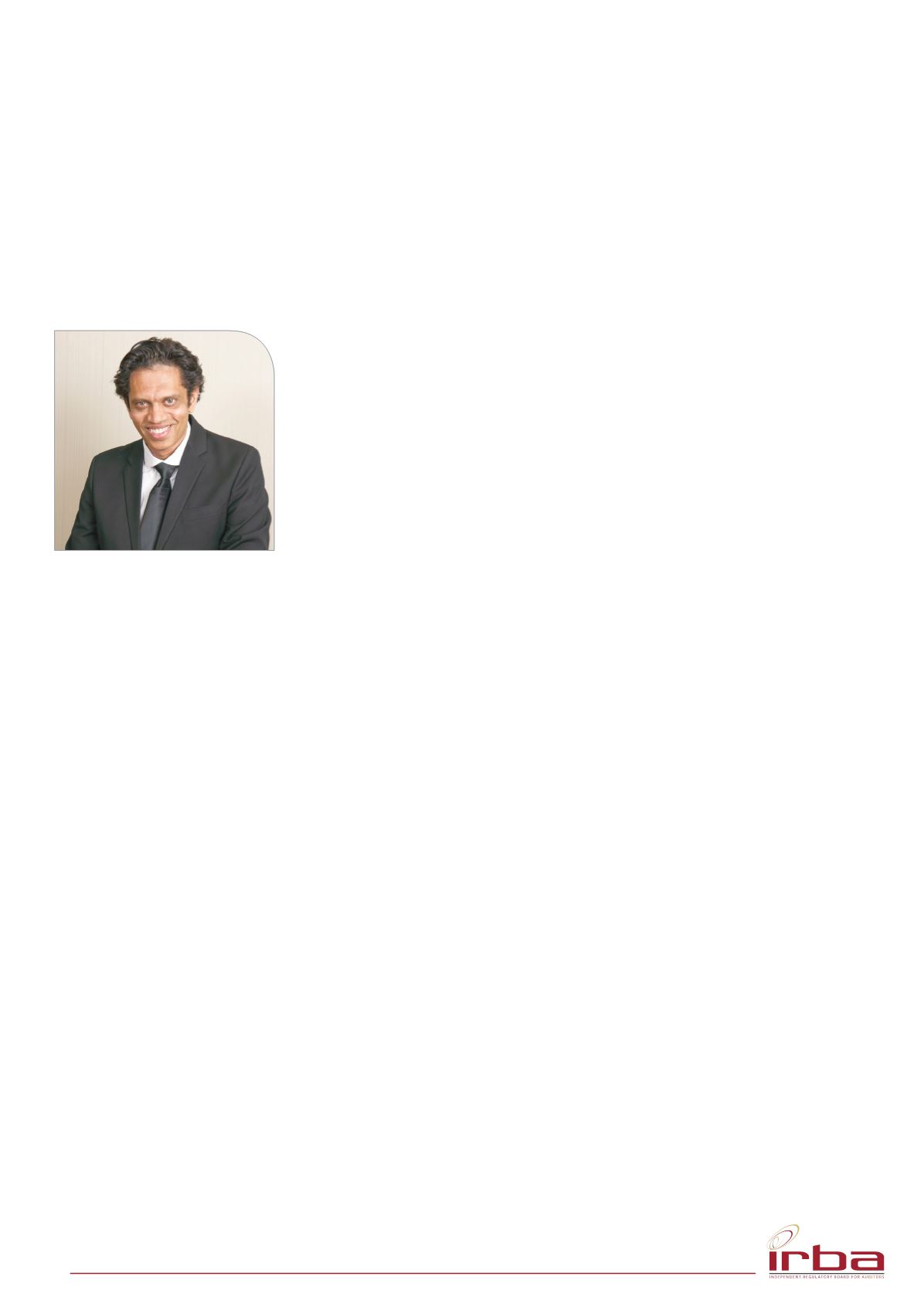 Issue 35 | July-September 2016
3
FROM THE CEO'S DESK c o n t .
This repeat recognition comes despite other challenges currently
faced by the country and provides investors and the public with
the assurance that if the financial pillars of a country remain solid,
trust in financial markets remains possible.
Oversight and regulation can sometimes be met with resistance,
which occasionally really only reflects resistance to change.
Sometimes change is necessary if we are to remain relevant and
wish to continue to be recognised in a global arena; and such
recognition is essential to instil confidence in our profession and
financial markets. In that way, we will be in a position to combat
any challenges that the country might face.
Bernard Peter Agulhas
Chief Executive Officer