22 / 22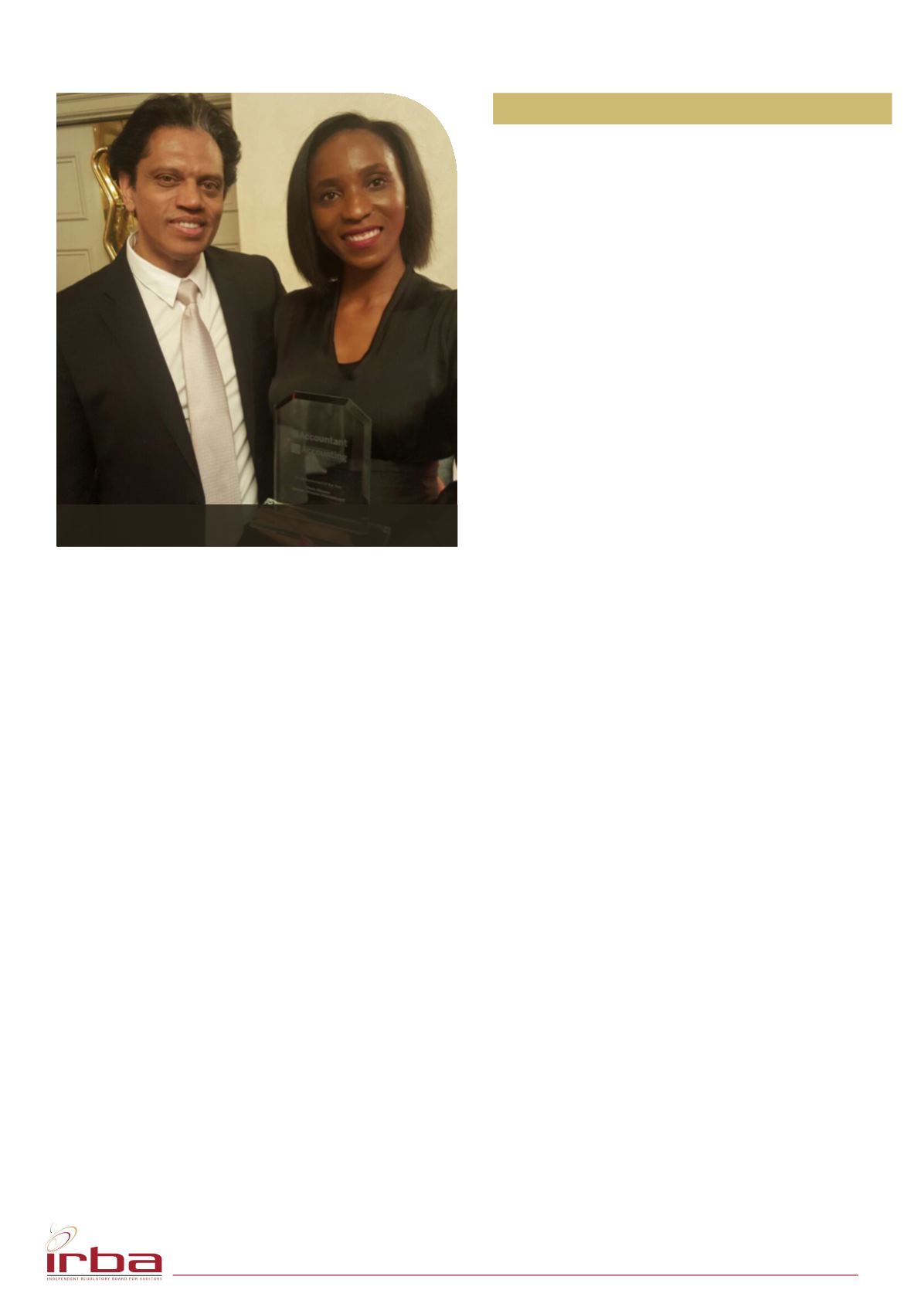 Issue 35 | July-September 2016
22
Bernard Agulhas and Thuto Masasa
Young Accountant of the Year is a South African
This year's Young Accountant of the Year award went to South
African practitioner Thuto Masasa, a director at Nkonki Incorporated,
which is part of the Kreston International global network of
independent accounting firms. She received the accolade at the
2016 International Accounting Bulletin and The Accountant Awards
held recently in London. At the conference, IRBA CEO Bernard
Agulhas made a presentation on global trends in the regulation of
the accounting and audit profession. He also participated in a panel
discussion with BDO International and Grant Thornton.
Masasa is one of the leading practitioners advising local organisations
on the development of integrated reporting and is also actively
involved with the International Integrated Reporting Council (IIRC).
"It is an honour to have been recognised by the profession …
doing something that I truly believe in and believe will change the
landscape of the capital markets and society globally, if companies,
investors and other stakeholders at large embrace it," she said upon
receiving the award.
"Integrated reporting is one of the three shifts we have heard the
world talk about lately, shifting from silo reporting together with
inclusive capitalism and long-term capital markets. Society is
looking for sustainability in order to have stability."
GENERAL NEWS
c o n t .